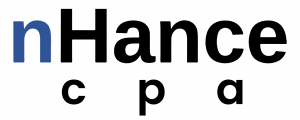 An nHance solutions company
Most of our clients are accountants with great services to offer, but they are just unable to engage their target audience, making it increasingly difficult to generate more business. Additionally, these very clients have competitors in the same space that are taking to digital platforms to increase their reach and build their brands, ultimately outpacing those without a solid digital presence in sales, brand recognition, reputation, and trust.
nHance cpa is geared towards helping those very professionals without a solid digital presence create a high performing online profile.  Our proven strategy allows our clients to expand their reach through multiple digital platforms.  This strategy includes engaging our client's target customers via high-end websites, regular and consistent engagement via social media platforms (such as Facebook, Instagram, Twitter, and LinkedIn), improving ranking in search engines so your business is easier to find, and then closing the circle by maintaining an updated and secure presence across all those platforms.  
Our ultimate goal is helping our clients reach levels of success previously thought unreachable.  Call us today for a free consultation and let us nHance your business.

This was a typical case of a great firm with an outdated digital presence. We worked with this CPA firm to showcase all the work they are capable of doing, allowing customers to see how they can get a plethora of services all in one place. The firm has already given us another assignment for their other division because they were so happy with the end product.
Reach out with questions or to get a quote.  Call, email, or use the contact form and we'll get back to you immediately.
Send Email:
info@nhancesolutions.com
Don't just build it, nHance it.