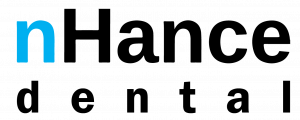 An nHance solutions company
Most of our clients are seasoned dental professionals who have perfected their craft, but they are just unable to engage their target audience, making it increasingly difficult to bring in the patients necessary to have a successful dental practice.  Additionally, these very clients have competitors in the same space that are taking to digital platforms to increase their reach and build their brands, ultimately outpacing those without a solid digital presence in sales, brand recognition, reputation, and trust.
nHance dental is geared towards helping those very professionals without a solid digital presence create a high performing online profile.  Our proven strategy allows our clients to expand their reach through multiple digital platforms.  This strategy includes engaging our client's target customers via high-end websites, regular and consistent engagement via social media platforms (such as Facebook, Instagram, Twitter, and LinkedIn), improving ranking in search engines so your business is easier to find, and then closing the circle by maintaining an updated and secure presence across all those platforms.  
Our ultimate goal is helping our clients reach levels of success previously thought unreachable.  Call us today for a free consultation and let us nHance your business.

This client decided to start their own practice and reached out to us to help get their web presence up an going.  We stepped in to provide a custom website, allowing them to engage and attract new customers.  They asked for a fresh and modern design and we delivered.
This client needed a site redesign that would allow a refresh of their existing website. The new site needed to more closely match the style and color scheme of their practice.  We went the extra mile and even mimicked the paint color on the walls of the clinic.  To say the least, the client was extremely pleased with the outcome and the resulting website.
Reach out with questions or to get a quote.  Call, email, or use the contact form and we'll get back to you immediately.
Send Email:
info@nhancesolutions.com
Don't just build it, nHance it.