Don't just build it, nhance it West University
WEST UNIVERSITY Welcome to nHance solutions
nHance solutions combines our unmatched creativity with the latest technology to help our West University clients create a strong presence online. Our expert team includes talented web designers that realize your business goals and values and turn them into beautiful and high-performance websites
We Work Hard to Live Up To Our Motto!
"We'll build your site, till it's right".
Our focus is to deliver elegant web design solutions that will attract new leads and retain loyalty of existing clients. We produce fresh and engaging social media campaigns for our clients and implement digital marketing techniques that push you ahead of the curve. nHance solutions also offer comprehensive web maintenance services to ensure that websites remain accessible and secure at all times
Since our inception, we have made it our mission to provide digital solutions that help clients clearly communicate their message and convert visitors into actual clients. We extend our services to West University businesses to increase their client base, solidify their digital presence, and develop a strong digital branding through simple yet beautiful website designs. Our talented team of web designers are experts in the creation and development of traditional websites, custom websites, e-commerce platforms, and many more.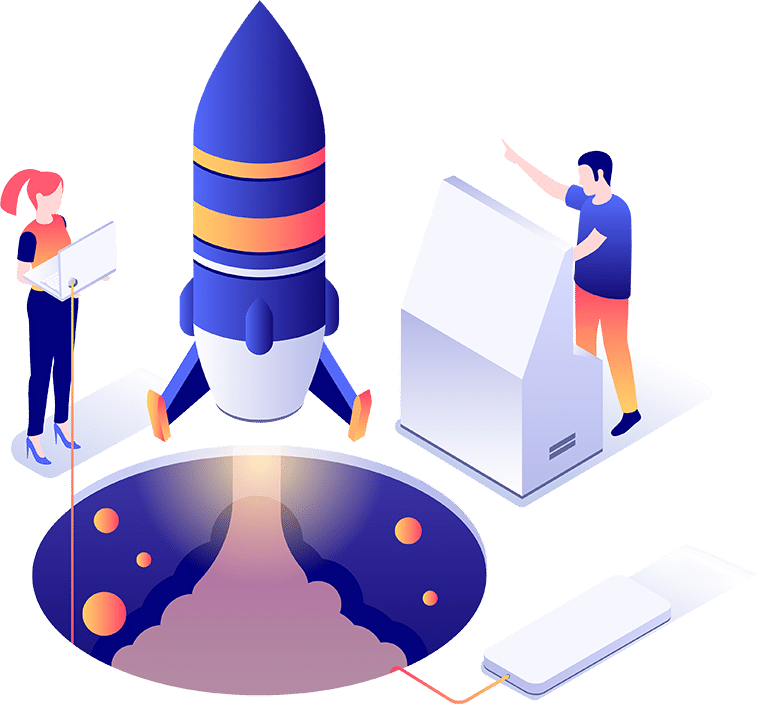 How we nHance it West University!
Our phenomenal team of web design specialists in West University, Texas aims to produce websites that guarantee brand recognition and revenue growth. nHance solutions features a wide range of web design solutions, making it possible for us to develop high-end websites with pleasing aesthetics and optimum functionality that appeal to our client's target audience. Our social media managers form strategies that reel in leads and experience excellent conversions across all major platforms, including Twitter, Facebook, Instagram, and LinkedIn. Through our comprehensive SEO services, we will catapult your business to the top of search engine rankings. Our web support team will work tirelessly to make sure your website enjoys optimum performance and consistent online presence.
Other ways we nHance West University!
nHance solutions also excel in assisting licensed professionals in various industries like dental, medical, accounting, and legal to punch above their weight and powerfully resonate with clients and patients. Whether your goal is to highlight your achievements, educate target audience, or increase revenue, we have deep-industry know-how to help achieve your goals. We have helped many private practices and firms in West University showcase their expertise and personal approach through our website design and marketing services.
WEST UNIVERSITY WEBSITE DESIGN & DEVELOPMENT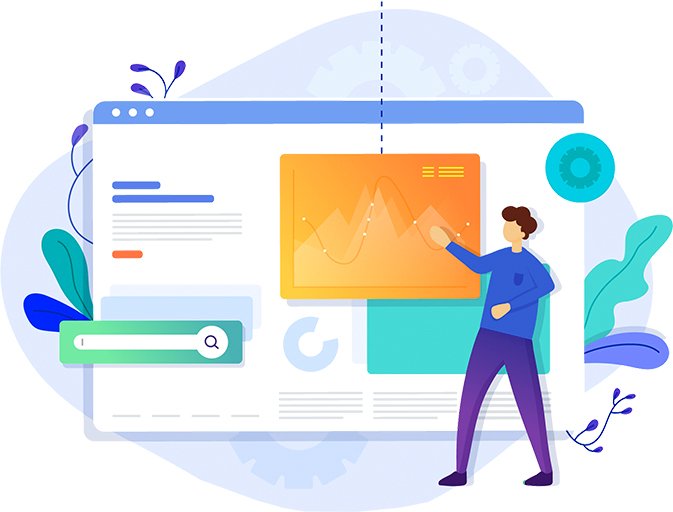 nHance solutions will help redesign your website to meet the demands of the competitive markets surrounding your West University business. We will tweak, update, and upgrade your website and transform it to be search friendly, attractive, and compliant with prevailing web standards to attract your target audience.
We create distinctive and modern websites that will keep visitors on your site and help paying clients pick your business over your competition. nHance solutions will design your custom website, maintain it, and ensure it stays safe and secure.
We will provide your business with a professional e-commerce website that can easily sell your products and services online. nHance solutions helps West University companies choose the right e-commerce design solution that simplifies and enhances the management of your business online.
let the world know about you
WEST UNIVERSITY SOCIAL MEDIA & DIGITAL MARKETING SERVICES
We provide cutting-edge social media marketing solutions that will help you stay connected and engaged with clients to make sure that your business remains their first option. Our team of social media marketing experts will optimize your target audience reach across all platforms.
We utilize tried-and-tested search engine optimization techniques to maximize your website exposure and make sure your business website is listed on to of all major search engines. Our SEO experts are updated with the latest trends in search engine algorithms, ensuring greater revenue and steady stream of customers to your business.
We create effective pay-per-click campaigns that increase your conversions, repeat the traffic, and enhance your online visibility. Our digital marketing specialists will focus on your target audience and manage PPC campaigns that generate maximum leads to your West University business.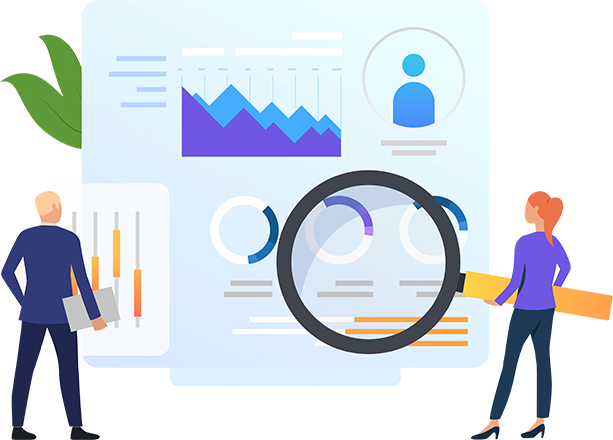 additional WEBSITE services
WEST UNIVERSITY WEBSITE MAINTENANCE, SECURITY, & HOSTING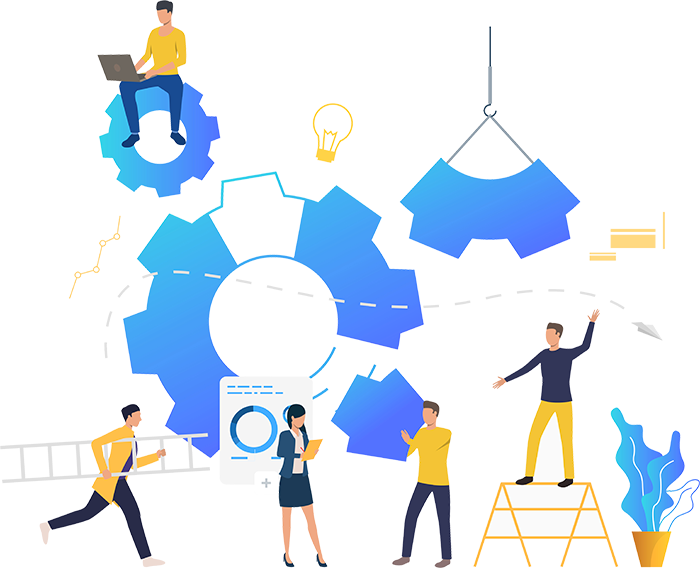 We will keep the bugs out and your content fresh through our maintenance and security services. We will make sure your website is updated, backed up, performing well, and prevent security risks while supporting traffic and growth.
Our website update services will let you breathe easy than before. Our experts regular monitor client websites for clients in various industries, ensuring speedy web performance, real-time fixes, 100% website uptime, and ongoing customer support.
Our web hosting solutions ensures powerful and productive servers for your business. Have confidence knowing that your website is kept stable by nHance solutions. We will prepare a unique set of hosting options that meet the security demands of your website.
WHY CHOOSE nHance solutions
Don't just build it,
nHance it WEST UNIVERSITY!
nHance solutions makes use of a comprehensive range of digital solutions ranging from web design, maintenance, and management that are all geared towards helping your business secure a strong presence online

As an independent digital marketing firm serving West University, Texas, we provide business with a wide array of digital solutions, including website design and development, social media marketing, PPC campaigns, and website maintenance plans.

We create thrilling results for our clients, thanks to our strong work ethic and dedication to outstanding customer service, and commitment to excellence in every project that we undertake. We apply our years of digital marketing expertise in the dental, legal, accounting, and medical fields to engages more visitors and capture your firm or clinic's unique brand.

You can rest assured to receive the highest level of personalized attention from our digital marketing experts and web designers in West University, regardless of the size and scope of your business. We are adept at designed revenue-boosting e-commerce sites and relating online marketing techniques. Our main aim is to generate leads, increase sales, and drive branding through solutions that optimize the quality and quantity of visitors to your website.

We aren't one of the most reliable digital firms in West University for nothing. nHance solutions understands the unique needs of our clients and the prevailing marketing trends for businesses across various industries. We create websites that build trust in your brand through impactful web designs, thoughtful content, and innovative tools that direct your business towards success. We will always have your unique set of needs in mind. We will work closely with you to build your site, till it's right.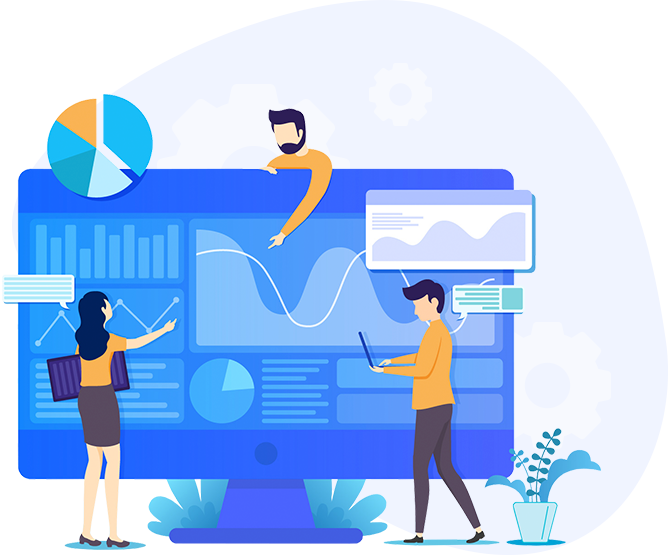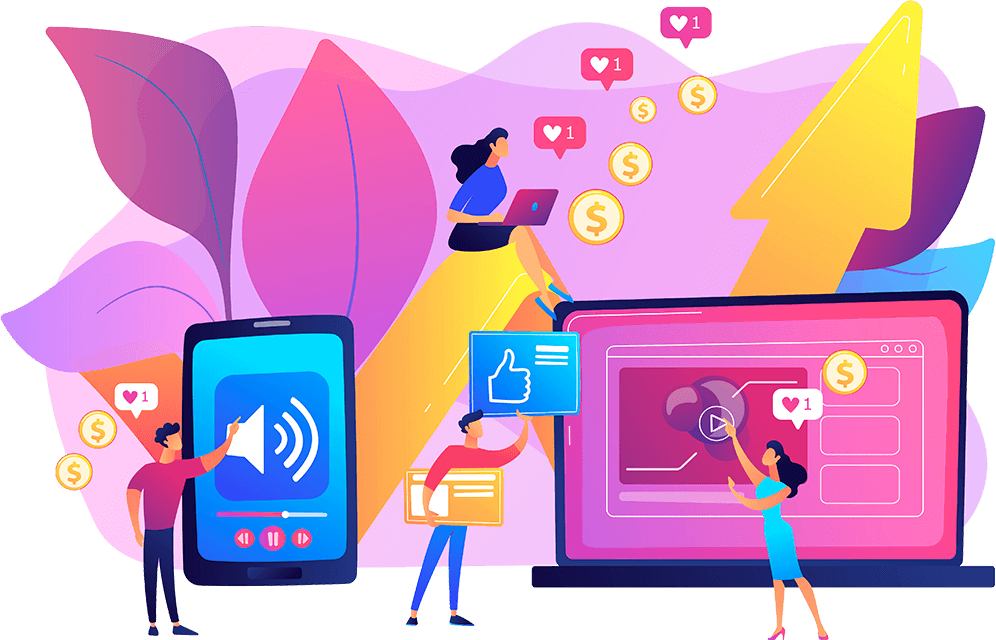 Provide Genuine Service
We are leagues ahead of the competition thanks to our relentless passion for excellence. nHance solutions takes a client-focused approach by using design and technology to solve the most critical concerns in your business.
Work On It Till It's Right
We take time to learn more about your company- its core beliefs, values, and priorities. Whether you need a custom website or an integrated marketing campaign, nHance solutions offer a well-rounded strategic viewpoint to seamlessly control all aspects of your online marketing efforts. Our reliable team will be your partner in developing a plan that will provide extremely satisfying results.
Consult With Care
We respect the opinions and understand the needs of our clients. We work hard to flawlessly integrate the vision of our clients with our digital expertise to produce tangible results
Always Part Of The Team
We provide consistent support to your organization even after project completion. nHance solutions aims to build long-term relationships with your business and make sure you are guided toward the fulfilment of your goals.
Our number one objective is to work as an extension of your West University organization and develop a long term relationship with you, providing you the highest in quality and value, helping you pass that along to your customers. Contact us for a free assessment. We can't wait to nHance your next endeavor.
Send Email:
info@nhancesolutions.com
Don't just build it, nHance it.